Snap-Action, Automatic Reset Thermal Discs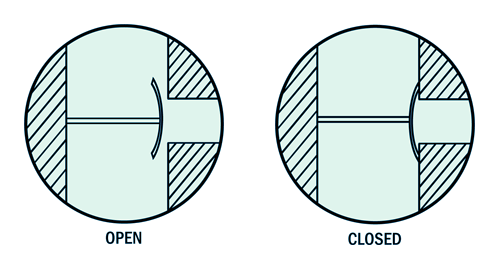 A bimetal disc opens/closes a port at a specified temperature. It is both a sensor and actuator, saving cost and space.
Standard Part Availability
0.500″ 0.625″ – 0.750″ – 1.000″
Trip or reset between 20°F (7°C) and 300° (150°C)
Can supply any diameter between 0.5″ and 1.5″
Can supply holes in the disc in any size, location and quantity
Valves: port water, fuels or gases
Electrical Connections: close/open contacts at a specified temperature
Typically 4 to 6 weeks; all parts manufactured domestically, allowing for shorter lead times for U.S. based manufacturers.
Prices vary based on volumes and tolerance ranges. Also, the following release quantities represent price breaks:
100 – 250 – 500 – 1000 – 2500 – 5000 – 10000